Download 'Hacking Your Life' for Free Today!
Proven shortcuts to achieve more in life and business, while lowering stress and saving time.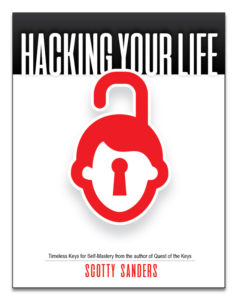 Hacking Your Life is a shortcut to personal power, leadership and business achievement. Learn how to reduce stress, manage anxiety and gain control of your time and life. (Brought to you by the nonprofit, Quest of the Keys, a new kind of character education.)
Download this free self-mastery book now. Establish daily success for the rest of your life and gain the following:
Learn the #1 skill to control your attention
Maximize your success potential with the "Power of Three"
Find out how to use S.M.A.R.T goals for your life
[et_bloom_inline optin_id="optin_6″]
You have the power to change your world –
but that power does nothing until you learn to use it.
Hacking Your Life will teach you how in only 10 minutes a day!