A New Kind of Character Education
[et_bloom_inline optin_id=optin_2]
Introduce your students to a lifelong adventure of personal growth and leadership development – with Quest of the Keys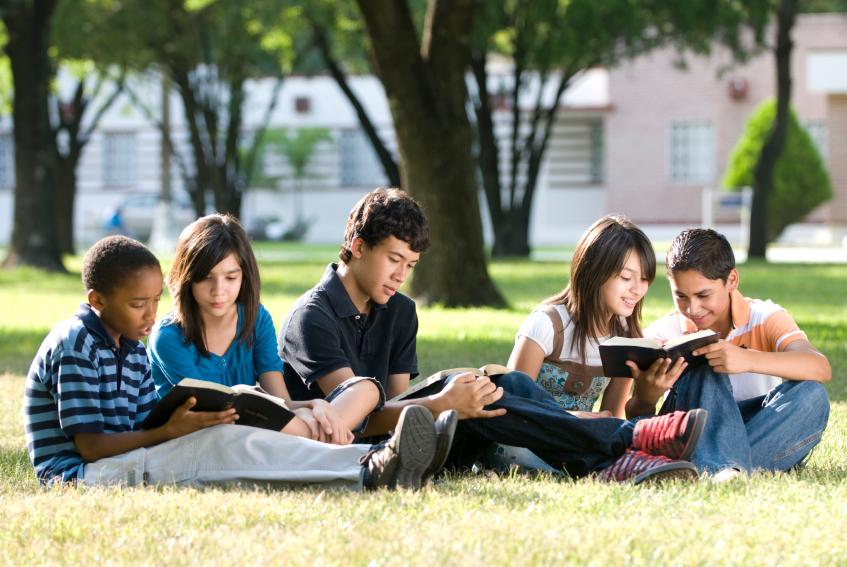 Whether implemented on its own, or integrated into other curricula, Quest of the Keys easily correlates with many subjects by utilizing the tools and systems you've already developed. Quest of the Keys can be used in language arts classes or homerooms, by single classes or entire schools, and can be used as a stand alone character education curriculum or part of a larger effort to create a school wide culture of exhibiting good character.
Unlike traditional character education curricula that are dry and unengaging, Quest of the Keys is written for today's youth. Quest of the Keys takes students on a fantasy adventure with relatable characters who encounter challenges of character and overcome them, just like kids do. The story teaches important character principles by engaging students, pulling them into the story and leading by example.
As an educator we are not only preparing our students for college and a career but for life. Quest of the Keys has the main character going on a interesting journey in order to seek his purpose in life. This relates to students because they are seeking a purpose and plan for their life. I highly recommend Quest of the Keys to any middle school or high school educators.
Pam Jones
8th Grade Teacher
West Monroe Louisiana
In Quest of the Keys, Scotty Sanders presents valuable life skills in a most creative, powerful way that will pull young readers into the plot while learning how to approach life's challenges. As Decklen unlocks the eight scrolls, young readers learn the importance of establishing goals, of persevering through the obstacles of reaching those goals, and of experiencing the overwhelming fulfillment of reaching those goals. Quest of the Keys is a must read for educators who daily teach character building in their classrooms and for students developing sound characters in their life quests.
Donna Underwood
LearningTECH Quest School Director
I thoroughly enjoyed reading Quest of the Keys. The values and themes included were motivational in a way I never wanted to put it down. I can't wait for the next book.
Chloe, 8th grade
I absolutely love Quest of the Keys. I love the imagery and detail. It also challenged me to think about my own life.
Kaitlyn, 6th grade
Quest of the Keys was engaging while yet challenging. It got me to think about what I want to do with my life and what am I passionate about. I have recommended Quest of the Keys to lots of my friends and my parents.
Nick, 10th grade
Quest of the Keys is action packed ! What was really cool is that I learned character traits and helpful life skills, but it was not boring.
Jonathan, 7th grade
Quest of the Keys Engages Your Students Imagination
And Brings Positive Character Traits To Life
Quest of the Keys teaches Positive Character Traits through the use of reading and application to everyday life. Our aim is to develop character and encourage behavior that is consistent with leading a successful and meaningful life.
Additionally the program is designed to develop social, emotional and personal awareness, and the ability to make better decisions.
Quest of the Keys uses inspirational messages to powerfully illustrate positive character in action. The curriculum for each identifies "hero" role models, examines how their actions demonstrate Positive Character Traits, and invites participants to consider the impact of the actions on the hero and those interactive activities put the lessons into practice. Character traits are examined, discussed and applied through carefully designed guided group discussions, individual and group activities, and thought-provoking writing projects.
The Quest of the Keys program incorporates character development and ethics curriculum, social and emotional learning, literacy and comprehensive teacher training.
Quest of the Keys makes use of a range of pedagogical strategies to teach and reinforce positive character. The program includes direct teaching, interactive participation activities such as peer discussions and role-playing and modeling positive behavior.
The Keys
Quest of the Keys is a teaching tool for personal development. The curriculum promotes personal growth, continuous learning, responsibility, leadership development, integrity, honor and clear purpose. The Quest of the Keys is based on 8 keys to leading a fulfilling life:
Purpose
Passion
Priorities
Planning
Potential
Problem solving
Persistence
People skills
The Book
In the timeless shadows of the mines, distant screams glide across rock walls worn by running water and groping hands. Here where the sunlight never reaches, the picking of axes and dragging of chains is met by the wails of new slaves, and dying gasps of old ones. The guards' words echo off the walls as if from the dark heart of the mountain itself, crushing any hope of freedom: "You are nothing here! You have no power and no chance of escape."
But for two tenacious captives – Decklen, a young man coping with the mistakes of his past, and Camberly, a feisty ten-year-old orphan – escape from the mines is not a dream; it is a sudden reality. However, Camberly's brother has accidentally been left behind, and she is obsessed with returning to free him. For Decklen, the nightmare of the mines reaches even deeper still.
Returning to his hometown defeated, penniless, and desperate, Decklen resolves to seek help from the only man strong enough to provide it: the elder of Leonesse. After pleading his case to the elder, Decklen is not offered access to the town's resources as he had hoped. Instead, he is presented with an invitation; an offer to begin a quest to unlock eight scrolls and learn the secrets they hold; the very same quest he had turned down years before.
Though burdened with tragedy, despair and regret, Decklen is given an opportunity to begin again and correct the errors of his past – but this time the stakes are much higher, as the fate of an entire realm hangs in the balance.
The Curriculum
Quest of the Keys is a fully developed character education curriculum centered around the fantasy fiction novel, Quest of the Keys. The curriculum includes:
Quest of the Keys novel (paperback and e-book edition)
36 Week or 10 Week character development course materials
Educator training
Teacher Pack complete with lesson plans, discussion prompts and student assignments
Student Pack with worksheets
Top 40 Letters from Leonesse discussion prompts
Student workbook
Write Around Activities
Reader's Theater
The included Teacher's Edition provides additional guidance for:
Building background and relating to prior knowledge
Vocabulary
Reading comprehension
Written expressions and response
Meet the Characters of Your Quest...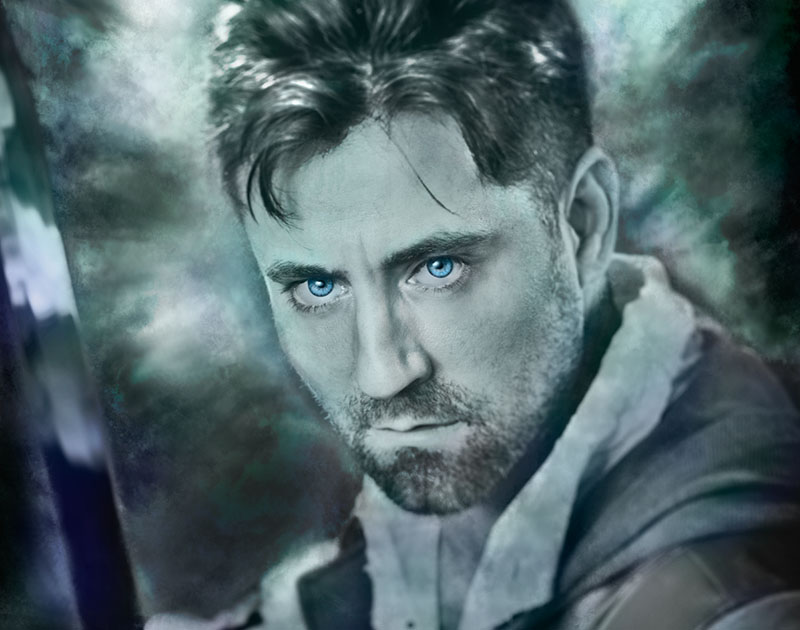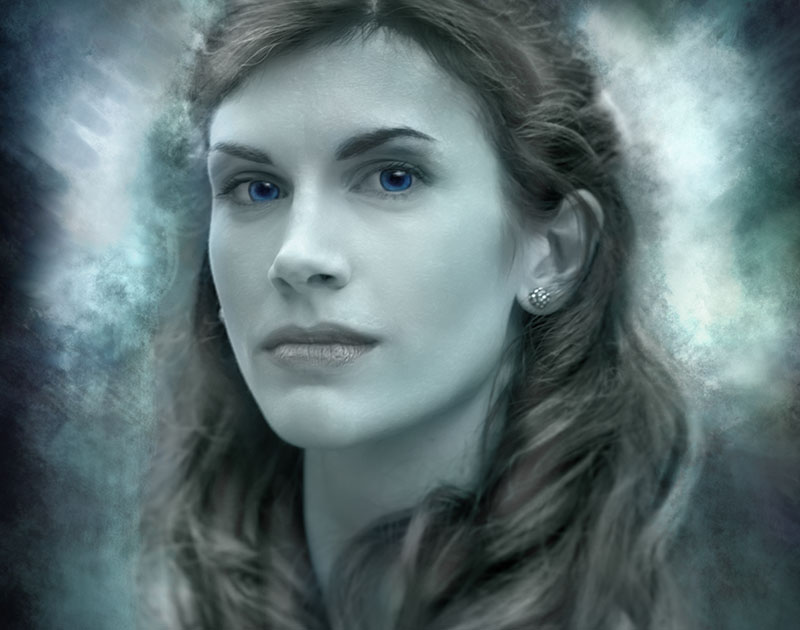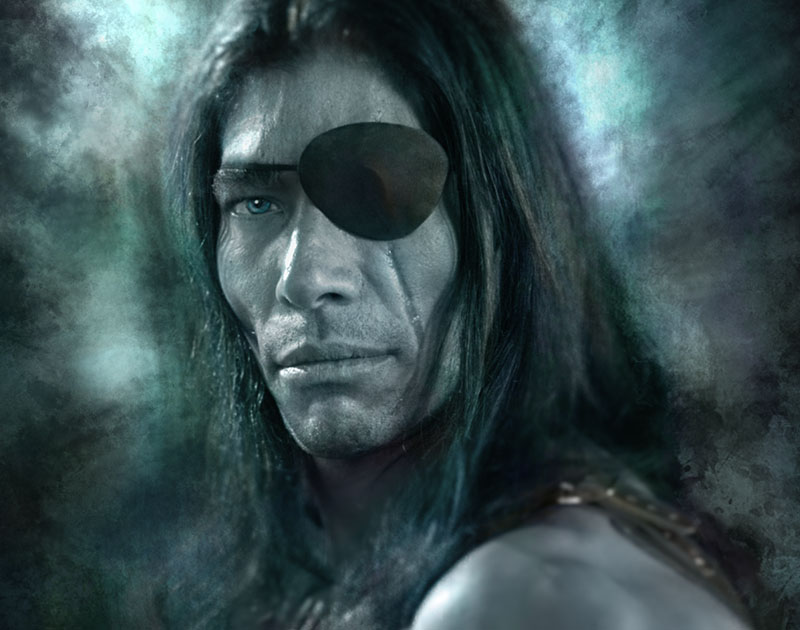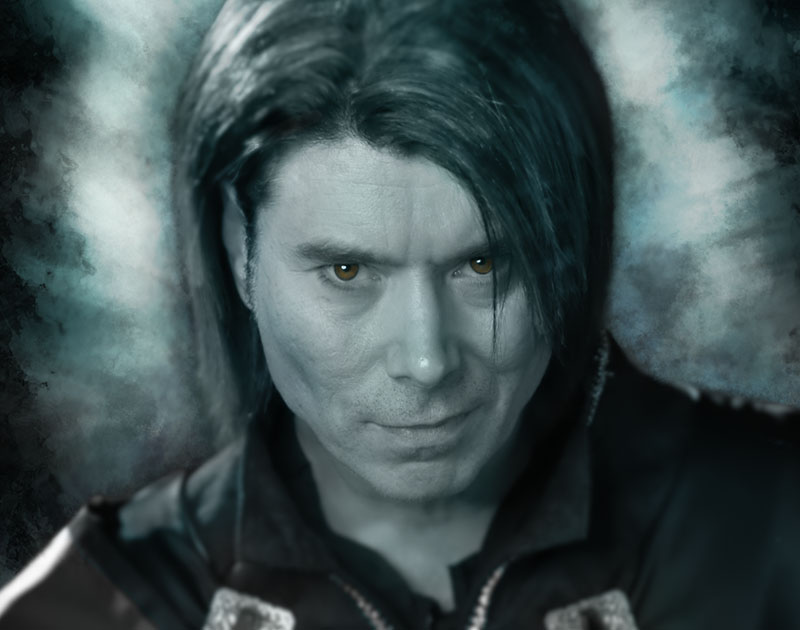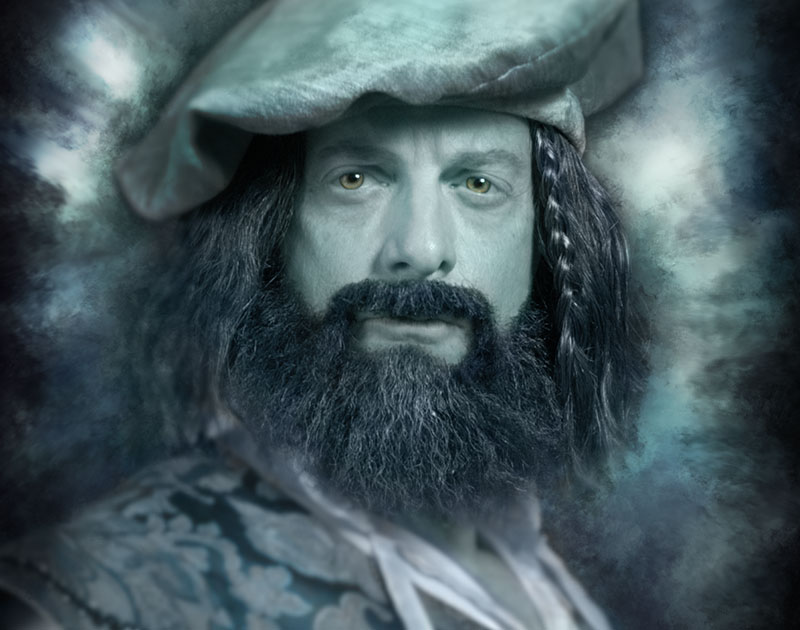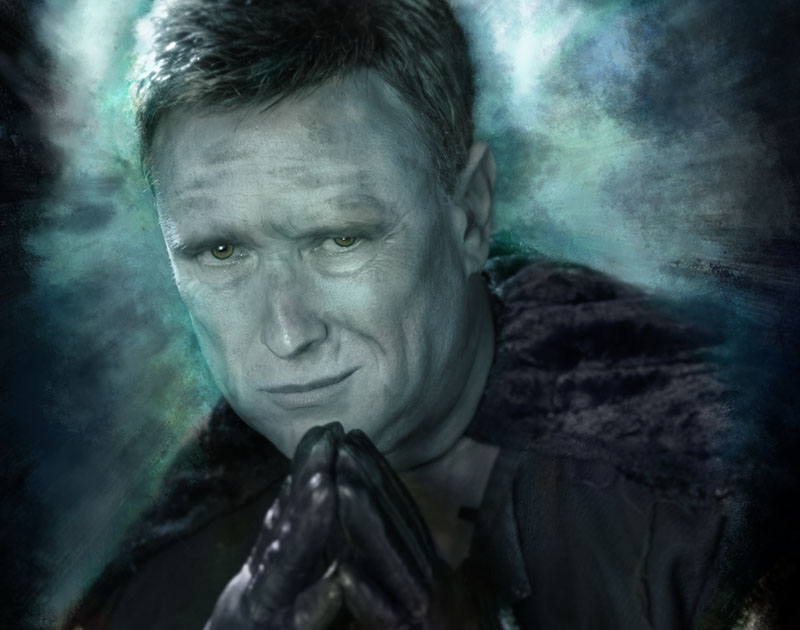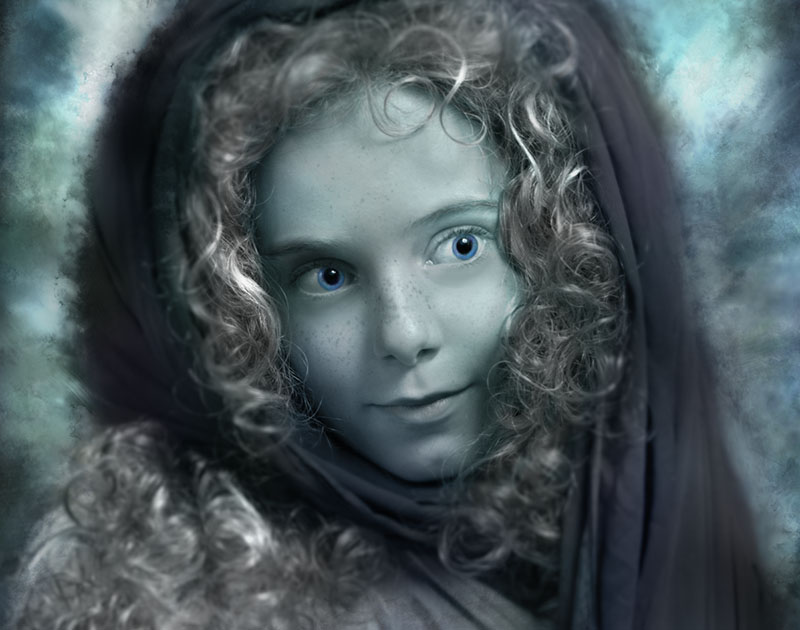 How Quest of the Keys began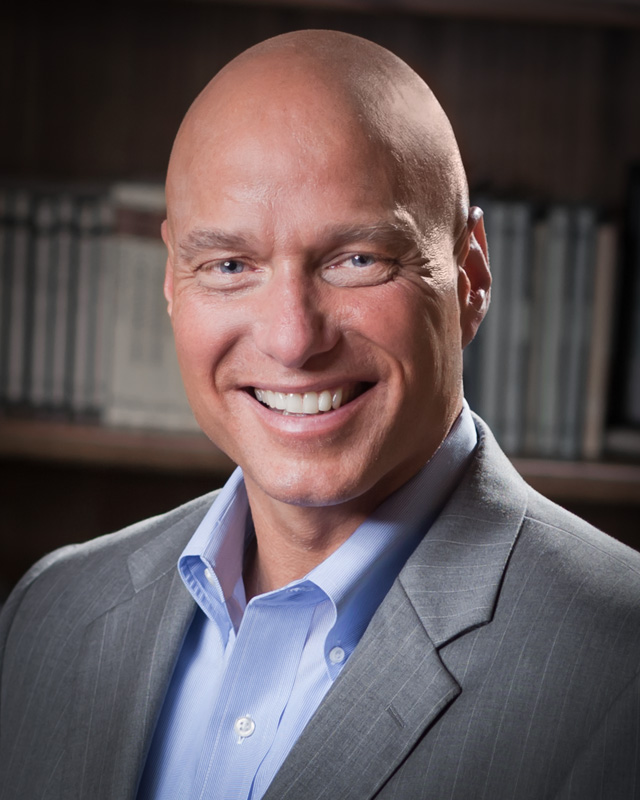 Scotty Sanders
Author & Creator
Quest of the Keys
"Quest of the Keys" is born of author Scotty Sanders' passion to encourage and empower the next generation to live well. He believes that providing them knowledge to be successful is vital. Because the next generation is "story" driven, they tend to search for a cause in which to believe.
Through the keys, character development qualities are delivered in an engaging way for young adults. I wrote this story to appeal to the next generation. In fact, one of the writing team members was a nineteen year old female.

My idea is to use this book as a teaching tool. I believe a focal point in our education system should be personal development. That is why I am excited about the prospect of educators incorporating "Quest of the Keys" into the curriculum. By doing so, the curriculum will promote personal growth, continuous learning, responsibility, leadership development, integrity, honor and clear purpose.

My goal is to see people grow in character and leadership. There is tremendous satisfaction in forgetting yourself and focusing on the success of others. It is my desire that the readers of "Quest of the Keys" will find it worthwhile, entertaining, and enlightening. (photo)
Scotty Sanders, Author
"Quest of the Keys", a fantasy-fiction novel, was not only entertaining for my ninth grade students, but was also packed with some great life lessons. In an age where adolescents are being bombarded with confusing messages about what success means in life, "Quest of the Keys" presents proven principles woven into the story: purpose, passion, priorities, planning, potential, problem solving, persistence, and people skills. No matter your stage in life, these eight traits will help shape your character in a positive way. I recommend "Quest of the Keys" for entertainment purposes and character education.
Gregg Taylor
High School English Teacher
Fort Wayne, Indiana
I really liked the story, theme, plot, and characters. Camberly is adorable and funny–she's so spunky! The main character, Decklen, is the big brother figure you can look up to and challenge yourself to be more like. The setting is fantasy but not too unrealistic. The plot is excellent! I can't wait for the next two books. As a curriculum developer, I love that the storyline hooks readers while the relationship skills woven into the words actually teach you how to be a better person. Since our society needs positive influences, both parents and teachers will enjoy knowing that this type of material is being used in schools.
Terri Baumann
Director of Curriculum
Responsive Education Solutions
Teaching Character Values
Today's society bombards youth with information they are often not prepared to understand or act upon with wisdom and experience.
Parents and educators are struggling to combat the negative impact media and technology has on children and young adults.
Opening the door to engaging conversations that offer our youth truly valuable life skills is the first step in equipping them with strategies and knowledge for positive personal growth.
The challenge is how to fit such critical instruction into the regular school day. Quest of the Keys is a character education book and curriculum that answers the challenge and changes lives forever.
Why Character Education?
Character Education is a deliberate effort to help young people become responsible, caring, and contributing members of society. It is through character education that we hope to inspire youth to determine what is right and to act on what they believe is right.
Character Education provides a variety of solutions and preventative tools to many of life's obstacles that face so many of our youth today (such as bullying, peer pressure, suicide, school drop-out, etc.).Through the development of Positive Character Traits, youth cultivate the skills and aptitudes for a happy and productive life. It is our intent to help inspire a culture of character in which youth are given the tools they need to succeed and make healthy choices.
Character Education Works!
Schools that integrate character education into their culture and curriculum have:
Increased job satisfaction and retention among teachers
Less vandalism
Improved attendance
Decrease in disciplinary issues
Reduced violence
Character education creates schools where children feel safe because they are in an atmosphere that values respect, responsibility, hard-work and compassion.
Bring Quest of the Keys to Your School
Quest of the Keys is for teachers and administrators who…
Want help managing classroom behavior in high school and middle school classrooms
Are looking for positive classroom management strategies
Want to address discipline problems
Seek engaging character education curriculum that resonates with students
Have a desire to foster a culture of good character values and morals
Fast, Flexible, and Easy to Implement
Unlike other character education curricula, Quest of the Keys is a fully developed curriculum. We have done all of the planning and hard work for you, freeing up your time to concentrate on delivering your lessons. The Quest of the Keys comes complete with teacher training, the novel and workbook for each student, an Educator Toolbox with everything you need to teach your students.
Funding and Implementation Assistance
We realize that although teachers, parents and administrators are dedicated to providing their students with the best education possible, sometimes the best is unaffordable.
To make Quest of the Keys available to any schools that want to provide their students with a character education curriculum, we provide funding options via private donations through our nonprofit, grants and peer-to-peer fundraising campaigns.
Funding Options
The team at Quest of the Keys understands that funds are limited for many schools. To address the challenges of limited budgets, we encourage and empower schools to conduct their own crowdfunding and/or peer-to-peer fundraising campaigns.
We understand that not every school or classroom has the resources or community support to have a successful fundraising campaign. That's why we're committed to doing everything we can to help you (and your school) implement the Quest of the Keys curriculum. We also understand the solution to this problem isn't "one size fits all" solution, so if the funding options described on this page do not align with your resources, we still want to hear from you to discuss other options.
Peer-to-peer fundraising
Peer-to-peer fundraising is a way to delegate fundraising to a large group of people, in this case students, teachers and parents. We partner with Classy.org to provide your school with a team fundraising page and each student with a personal fundraising page. Students then solicit donations via personal appeals to their family and friends.
Crowdfunding
Schools have the opportunity to get creative and raise money for their cause. Get students, parents and your PTA involved in creating videos, spreading the word to local businesses and sharing on social media.
Like to Know More? Contact us!
What does the program offer?
We believe every person can change their world. Our mission is to empower the next generation to discover their purpose, unlock their potential, and live with passion. We do that by providing relevant life-skills, leadership principals and character development resources for teachers and educators, developed around a fantasy-fiction narrative.
Teacher Training
Educator Toolbox
Classroom Poster
Videos
Positive Points Program (Incentive merchandise for students)
Audio Book
Challenge App
Meet the Author School Events
Decklen Celebration Events
What is specifically included in the program?
Educator Facilitator Tips
Character Development 36 Week Course Outline
Character Development 10 Week Course Outline
Teacher's Pack
Student Pack
Top 40 "Letters from Leonesse"
Student Workbook
Write Around Activities
Reader's Theatre
Close Reading
Literacy Curriculum
(individual lesson plans coming soon)
What grades are appropriate for the program?
Grades 6 through 9 are the most common, but Quest of the Keys can be implemented up to grade 12.
What is the Lexile score?
The Lexile score is 900.
How long does the program last?
The total implementation time is flexible, and can be adjusted to meet your needs. The shortest recommended period would be six weeks, though it can be extended to an entire school year. Most implementations run within one or two 9-week semesters.
Where can the Quest of the Keys program fit in our school schedule?
Many schools incorporate QOTK as part of the culture. Our curriculum encourages each student to discover their purpose, unlock their potential and live with passion.
Many schools have found a place in one of their electives (i.e. schools in Louisiana use it in Journey to Careers with great success)
Can be used as literature
Homeroom
Student Leadership
Student Council
How is the teacher training conducted?
We offer general online video training, direct tele-coaching, and even a personal trainer brought directly to your school. Which option is best for your school depends on the total budget and scale of implementation. We'll be glad to discuss this with you in detail when replying to your inquiry for information (using the contact form above.)
How long does the teacher training last?
We recommend devoting at least half-a-day for direct training, and another 1-2 hours of online video training.
Can we just purchase the Quest of the Keys book?
Yes, and some schools have used the book as a life-skills adjunct to existing curriculum. However, the most dramatic student results are realized by implementing the entire Quest of the Keys program as designed.
How long does it take to get resources to my school?
Once we have developed the details of your program; including funding, we can typically have the core program elements in your hands within 2-3 weeks; after which, training, preparations to implementation can begin in earnest.
What is the cost of the program?
There is no "one size fits all" solution for implementing Quest of the Keys; and therefore no "one size fits all" price. Rather, we work directly with each school to customize the program to specific needs, and discuss funding options. Simply fill out the contact form (in the previous section of this page) to let us know of your interest in the program, and we'll contact you directly to discuss how Quest of the Keys can work within your particular needs.
What if we can't afford Quest of the Keys?
We understand that not every school or classroom has the resources or community support to have a successful fundraising campaign. Our goal is to provide access to every school and classroom that wants to utilize the Quest of the Keys curriculum, and we will do all we can to make this possible.

Lead your students on an engaging and entertaining journey of personal growth, continued learning, responsibility, leadership development, integrity, honor, and clear purpose in life…
As they begin their own, Quest of the Keys!